Momina Cheema in her first year in law school during her life worked to increase educational awareness about Islamic law, philosophy, and culture as well as civil and human rights both within and outside the United States.
The Momina Cheema Memorial Scholarship is established with $100,000 endowment fund from the Momina Cheema Foundation, created by Momina Cheema's parents.
The Momina Cheema Scholarship began giving awards once the funding reached $50,000 in 2014.
The scholarship is awarded annually to students admitting at UVA with preference for students with a demonstrated interest in Islamic law or culture.
The current annual distribution of the scholarship is $6302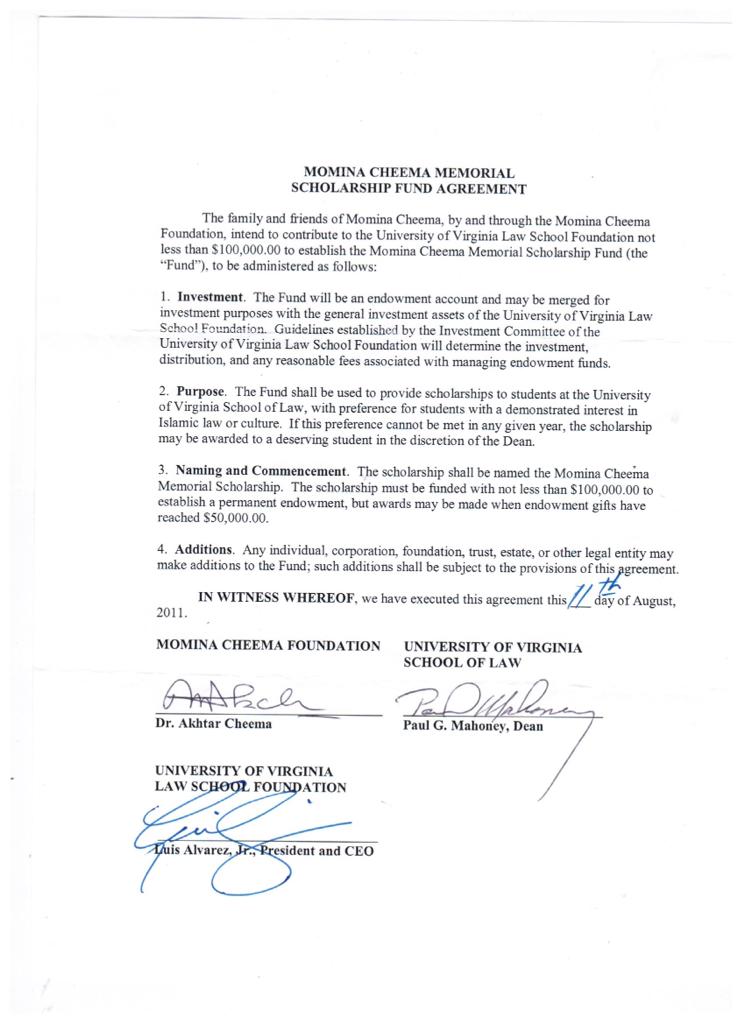 Humza Saleem (2014)
Rami Koujah (2015)
Muskan Mumtaz (2016-2018)
Ardalan Khalafi (2019-2021)
Abdus S. Naqvi (2022)
SONERI BANK LTD
MOMINA CHEEMA FOUNDATION
A/C 30000064307
Bank Code: 5002
Click the button below to the PayPal donations page and specify desired amount
418-G, Street 10, Phase 5, DHA, Lahore