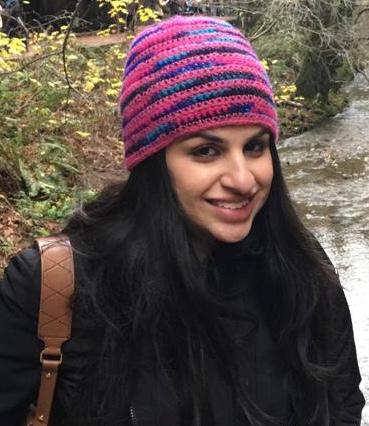 A project for the rehabilitation of disabled children
MCF is initiating this project as a sadqa-e-jariah for our dear daughter, sister, and friend Hadiya Shafique, who fought bravely against cancer. This project is a joint effort to help and support brave, resilient children and young people who want to live their lives to the fullest despite disability or disease. Funded by Hadiya's family and friends, this endeavor will provide treatment to disabled children including, but not limited to, the provision of wheelchairs, braces, artificial limbs, eyeglasses, and other means to offset their disability.
We will begin our work in the District of Shigar and would be grateful to all who decide to join us. Your donations can help brighten the lives of many.
Hadiya Shafique was born on July 12, 1985 in Queens, New York, USA . She was born to Dr. Mohammed Shafique and Nigath Farzana Shafique, both of whom immigrated to the United States from Pakistan in 1974.
Hadiya earned a Bachelor of Business Administration degree in Industrial and Organizational Psychology from Baruch College and a Master of Education degree from the City College of New York's highly competitive New York City Teaching Fellows program. Hadiya worked for New York City Department of Education as a beloved high school science teacher before further pursuing her passion for science. Hadiya, who described herself as a research enthusiast, went on to earn a certificate in Healthcare Policy & Statistical Research from the prestigious Weill Cornell Graduate School of Medical Sciences.
Hadiya was diagnosed with Acute Lymphoblastic Leukemia in March of 2021, and passed away on October 21, 2022 at Memorial Sloan Kettering Cancer Center with her loving husband by her side. She was 37 years old.
Hadiya will be remembered as a caring mother, loving wife, dutiful daughter, supportive sister, thoughtful friend, and an overall wonderful person. Hadiya was a bright light in this world whose contagious smile and unforgettable laugh brought happiness to all who met her. She saw the best in others and cared deeply about the well-being of her loved ones and strangers alike. She valued relationships and experiences far above the material things of this world. Hadiya enjoyed learning about different cultures, especially their foods, and had great respect for her Pashtun heritage. As a devout Muslim, Hadiya found solace, clarity, and hope in prayer. Despite her prognosis, Hadiya remained steadfast and faithful through her battle with cancer, having achieved peace with whatever was written for her.
Hadiya is survived by her husband Bilal Iftikhar, son Sameer Khan, parents Dr. Mohammed Shafique and Nigath Farzana Shafique, her elder sister Madiha Shafique (Khattak), her niece Minaal Salsabil Khan, and a vast community of relatives and friends who shall work endlessly to honor her memory. Hadiya's younger brother, Rehan Gul Shafique, passed away in 2021.